In case you missed the announcement, Try Local PH has partnered with Still Sunday Co  this Christmas to share a number of incredible local brands creating the perfect gift packages for this giving season. By supporting local, you're making it a brighter Christmas for more people in our beautiful country. Check out the first batch of amazing brands doing giveaways on the page! Check out part 1 here if you haven't already.
Book It is a small photo book company that wants to make memory keeping easy. Whether a special occasion, an important milestone, a fun family trip or even just the simple every day, they believe that the photos we take capture a moment in time and are memories we want to keep forever. ⠀⠀⠀⠀⠀
While digital albums are nice, Book It wants to revive the way we treasure, share and revisit these life experiences outside a screen and on to something you can touch and feel. With that said, one great gift to give this holiday season (most especially to those people who seem to have it all), is the gift of memories.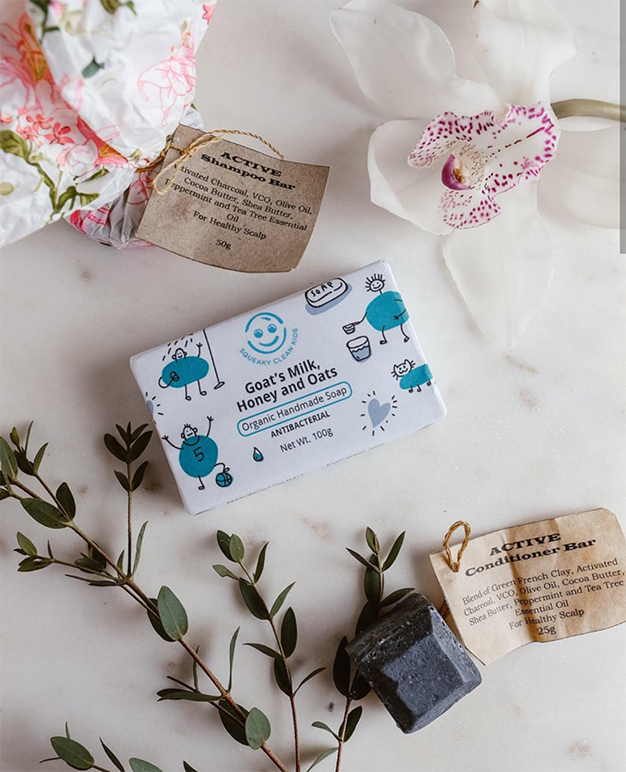 Squeaky Clean Kids is a social enterprise that helps partner communities such as Gawad Kalinga Enchanted Farm, GK Towerville, Barangay San Antonio in Ortigas, Gen Luna in Siargao and Isabela. They provide hygiene and environmental education, livelihood programs and services to kids in need. Every purchase of their product funds hygiene kits to kids in underserved communities. Using the one for one model, this is a great gift for kids that also gives back.
⠀⠀⠀⠀⠀⠀⠀⠀⠀
Pictured here is their "zero waste journey daily essentials starter kit", made of premium and natural ingredients. The active hair conditioner bar, active charcoal shampoo bar and their natural handmade goats milk, honey and oats soap.
Casa De Lorenzo Natural Products is a homegrown brand that produces handcrafted liquid soaps and essential oils made from locally sourced plant based materials. @cdlnaturals, is bringing nature closer with their liquid castille soaps, carrier oils, essential oils and sanitizers. We are big fans of their extensive knowledge on every product they make, follow their IG to learn more.
The Good Store PH advocates social good lifestyle choices by making it convenient to discover and support local cause-driven community-based enterprises. This Christmas they have beautifully curated gift boxes ready to order direct on their site.
⠀⠀⠀⠀⠀⠀⠀⠀⠀
@themakepeacebakery biscotti and @firstharvest peanut crunch spread provide sustainable livelihood for the youth and nanays in the Gawad Kalinga Enchanted Farm. Both are sweetened with healthier alternatives like coco sugar and honey, making them good for your tummy too.
⠀⠀⠀⠀⠀⠀⠀⠀⠀
Coco Dolce's dark chocolate with chili is a unique twist on cacao sourced from local farming communities in Davao.
⠀⠀⠀⠀⠀⠀⠀⠀⠀
The Coco Cream and Virgin Coconut Oil organic soap bar from the @squeakycleankids supports their good hygiene awareness campaigns to underserved communities. Ingredients are also locally-sourced from a farm in Lipa, Batangas.
⠀⠀⠀⠀⠀⠀⠀⠀⠀
Apicurial throat soother spray is made with all-natural ingredients and promotes bee-keeping as an additional source of livelihood for farmers. It also had its roots in the @gkenchantedfarm and has since expanded to more communities.
⠀⠀⠀⠀⠀⠀⠀⠀⠀
@hellomessybessy and @humanheartnature are among the first social enterprises the @thegoodstore.ph team has been long-time fans of, and they are proud to carry items from these well-loved inspiring brands on their platform.
⠀⠀⠀⠀⠀⠀⠀⠀⠀
Check out their website for more details.
Leather Studio is a brand that encourages self-expression through design using 100% top grain, genuine cow hide leather as their canvas. They spend a great deal of time creating pieces which display Filipino ingenuity, taking pride in individually hand-cutting, hand-stitching and hand-painting each collection with the collaboration with partner communities.
Next up on our list is the perfect addition to all your holiday get togethers. Gypsy Rosé is the first locally branded luxury Rosé in the Philippines, boasting of refreshing berry flavours with a slightly buttery finish. This medium bodied demi-sec wine is versatile enough to enjoy during the day or well into the night. It is made in Bordeaux, France using Grenache and Ugni Blanc grapes and the brainchild of two Filipina entrepreneurs who invite you to "drink to a dream".
⠀⠀⠀⠀⠀⠀⠀⠀⠀
Bring the life into every party and enjoy this special Gypsy Rosé Christmas Package – when you buy 12 bottles, you get one free! Order direct on the @gypsyrosediamant Instagram today.
EVRILE makes luxury bags from upcylced coffee sacks, combined with premium genuine leather from a sustainable tannery, and a water-resistant lining. The coffee sacks come from a family roastery in Silang, Cavite, and are thoroughly washed using eco-friendly methods before they are handcrafted into bags. ⠀⠀⠀⠀⠀⠀⠀⠀⠀
@evrilecoffe plants a coffee tree with every bag purchased, in an effort to revive Philippine coffee farming. Thier product is proudly made in the Philippines by a majority female workforce.
⠀⠀⠀⠀⠀⠀⠀⠀⠀
The Carolyn Crossbody and Clutch is a verastile bag that can be worn 3 ways – as a clutch, a crossbody bag that folds over and a crossbody bag that is open and tall. It features an adjustable leather strap and comes with a branded dustbag.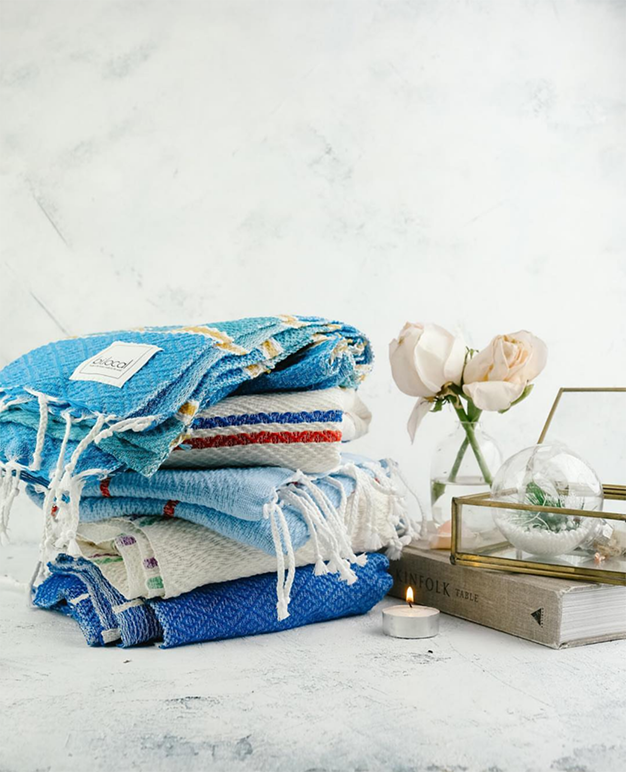 Bi.Local, is a new brand whose products are Philippine-made, multi-use, and travel friendly. Their desire is for their products blend-in seamlessly in the daily life of each customer. Their Everyday Inabel, is a cozy all-around blanket that's a great gift to anyone. Use it as a towel, a wrap, a scarf, a blanket or a throw. Travel with it or lounge at home. Each beautiful piece is made in the tropics, for the world.
Tune in next week as I present Try Local PH's third list of Christmas brands! 
For more info check out Try Local PH on 
⠀⠀⠀⠀⠀⠀⠀⠀⠀