Earlier this week, the Baby Barangay girls spent a really fun afternoon with Patty and her beautiful family and friends to welcome Astrid Nicola Filart into the world.
If you know Patty, you know that this beautiful woman is one of the most gorgeous, kind, and generous people you will ever meet. She is an amazing mother to Theo, a super devoted wife to Patrick (the luckiest guy ever!), and true friend to us girls. If Astrid Nicola will be anything like her mom, she will be the force this world needs.
Patty's Baby Shower was so beautiful: a gentle wash of pink mixed with tropical highlights and delicious food. This was done by none other than master caterer and stylist K by Cunanan who Patty has had a long and loyal relationship with. When you have a supplier this good, you don't need to look anywhere else.
Here are more pictures from this super fun day and more information on the other suppliers that made this day so special.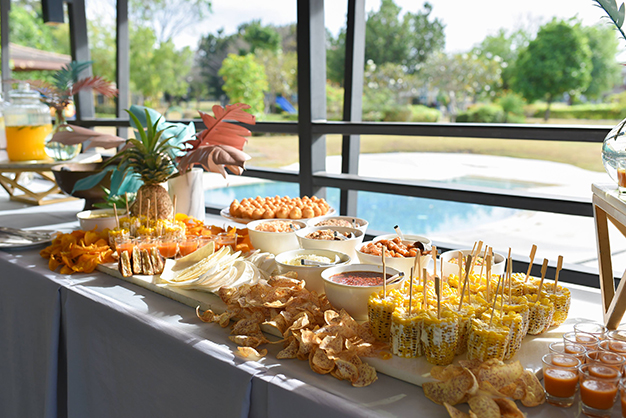 Catering & Styling: K By Cunanan Catering
Cookies: The Little Whisk
Giveaways & Prizes: Jo Malone, La Mer, Sunnies Studios, Belo Baby
Event Management: Events by Marge
Game Master: Sheila Catilo
All Beautiful Photographs from Happy Folks Manila