Buendia Food By The Court is described as an extensive food park with its own, you guessed it, basketball court.
Formerly a parking lot, this new venture by the Sudeco boasts of a wide array of homegrown food concepts, many of which were conceptualised by first time business owners.  The best part is that it's just 10 minutes away from the Makati Central Business District.
I had a great afternoon catching up with these lovely ladies during the media launch as well as sampling all the delicious food choices.
From left to right: Em Sulit of Game Changer PH (the woman behind this event), Cai Sio of Apples & Dumplings, Pam Basa-Siao of Green Lunch Diaries, Sheila Catilo of Catilo Photography, Apol Massebieau of La Pomme Living, and Indy of She Dreams in Ink (the woman behind the beautiful styling).
Here are some of the food shops you'll find at the Buendia Food by the Court:
Rojak Salad: Serves special salads, their pineapple salad was amazing.
Rouche Grille: grilled Filipino specialties
MAD Subs PH: A build your own sandwich joint.
Brothers' Blends: Cold pressed juices and organic coffee
Korvitz Grill: They specialise in goat's meat. Their adobo was really yummy.
Barrel Smoer's: Delicious smoked ribs and peri-peri chicken
Burgers Meet Wings: Yummy burgers in colorful buns.
Tapaddiction: Gourmet tapa.
Bakmi Nyona: Authentic Indonesian food.
Jack's Joint: Persian-inspired cuisine like the much loved shwarma and ox brain.
Lamexa Cantina: delicious enchiladas and mojitos
Little Kodo: Japanese street food.
Shangkee Buns: Filling Chine buns.
Doss Pares: Favorite Filipino pairings
Sisig MNL: They even have maling sisig.
Goto Pinoy: Yummy goto and even better champorado.
Ice Cold: All your drink needs.
Here are some pictures of all the amazing food choices: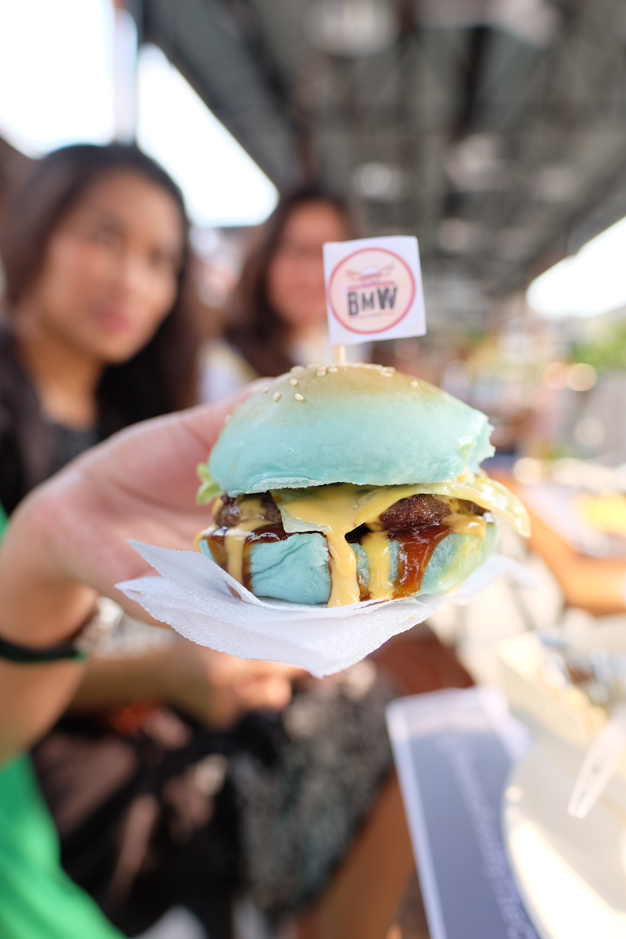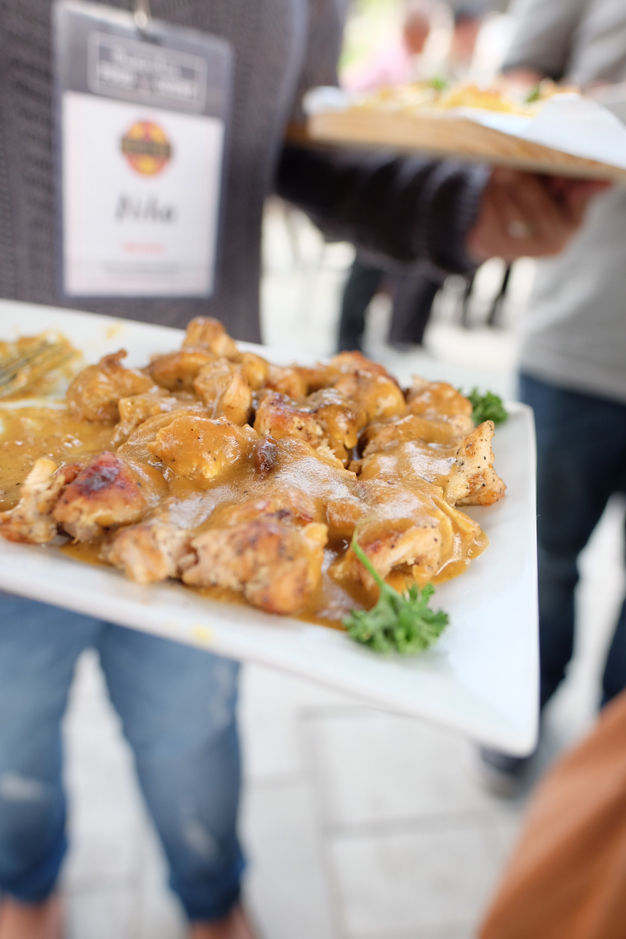 Beautiful styling was done by Indy Ycasiano of She Dreams in Ink. I love the use of the hollow blocks and cheese graters!
Buendia  Food by the Court is located at 24 Sen. G Puyat Avenue corner Bautista Street, Brgy. San Isidro, Makati City. It is open from 5PM to 12MN. Parking is available.
You can contact them through their: